Industrial Thermal Imaging & Safety Audits
Protect Your Facility from Electrical Fires & Safety Hazards
For industrial businesses, the machinery in your facility relies on interconnected electrical systems. Regular safety audits are crucial to ensure proper connections and prevent overworking, ensuring the safety of both you and your employees. At Magic Valley Electric, we employ cutting-edge thermal imaging technology for these safety assessments. Thermal imaging, a non-invasive diagnostic method, enables precise visualization and measurement of temperature changes in electrical equipment surfaces. Conducting these audits periodically is essential to detect overheating or potential risks of electrical fires. Elevated temperatures often indicate flaws within your electrical system. Since 2013, our licensed electricians have been providing industrial facilities in the Magic Valley and Twin Falls areas with thermal imaging and safety audit services. When you choose us, we guarantee efficient, cost-effective solutions to save you both time and money.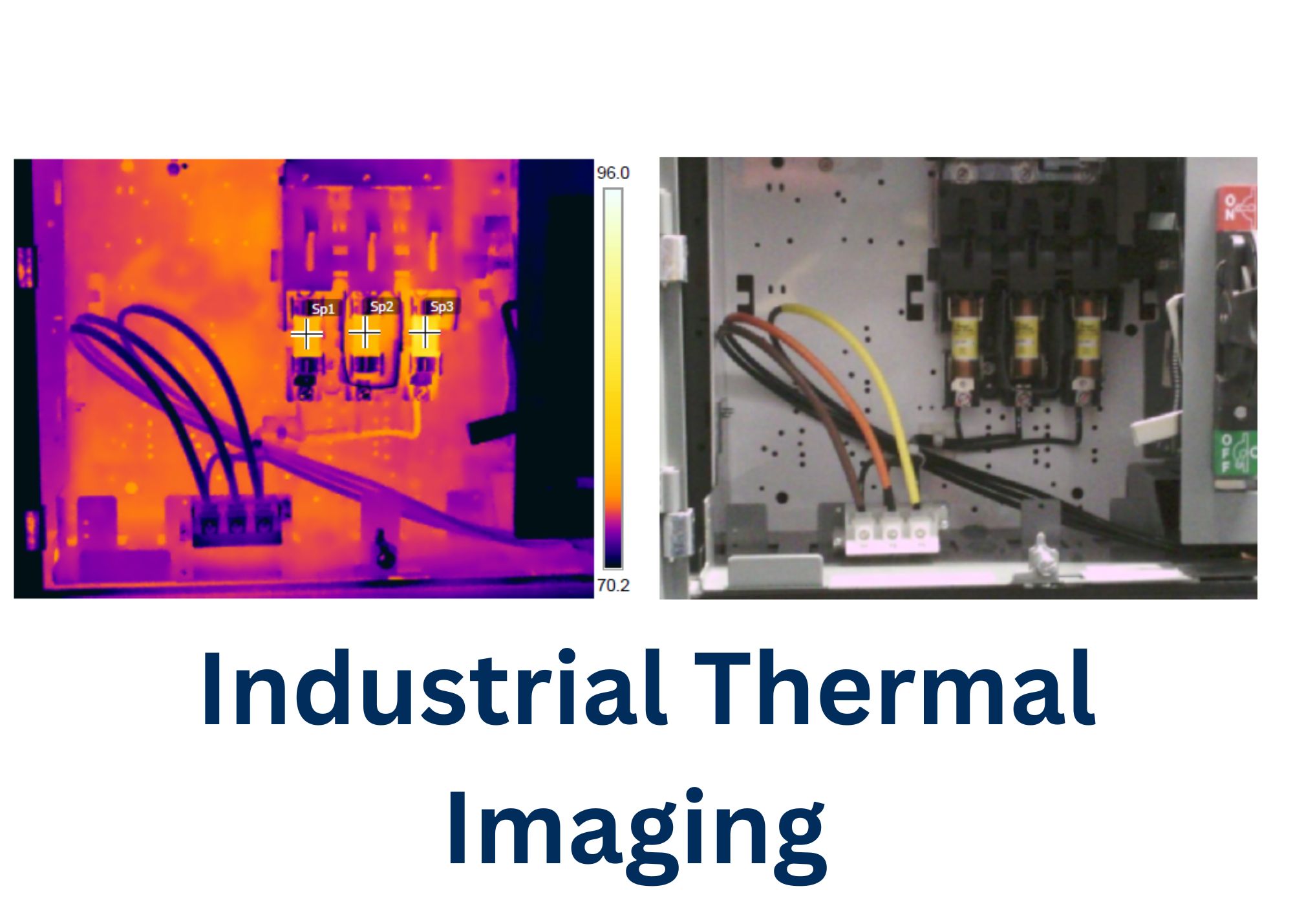 Ready to protect your business? Call Magic Valley Electric today (208) 795-3330!
The Benefits of Thermal Imaging
For industrial businesses, safeguarding your equipment and machinery is paramount. A convenient and effective method to achieve this is by having our electricians perform thermal imaging to identify early indicators of equipment failure or defects.
Thermal imaging offers a multitude of advantages:
It is cost-effective: Because this safety audit method is non-invasive and can be completed quickly, it minimizes downtime for your business. Additionally, detecting warning signs of equipment flaws before they become major problems will enable you to get the necessary repairs when they are cheaper to handle.
It won't disrupt your equipment set up: Because this is a non-invasive method, our licensed electricians are capable of detecting internal equipment failure or signs of electrical problems without having to disconnect or destroy the equipment.
It reduces workplace safety hazards: When electrical equipment starts to have internal flaws or breakdowns, it usually overheats and can result in fires. Catching these problems early will minimize the risk and protect your employees.
It can help detect issues earlier: Prior to the advent of thermal imaging, it was much more difficult to detect electrical faults early enough to repair them. Businesses would usually have to wait until signs of an electrical problem occurred to call the electrician. Now, you don't have to wait. With routine inspections, we can detect problems early enough.
Why You Need Routine Safety Audits
Experiencing an electrical system failure can incur significant costs and lead to crippling downtime for your industrial facility. That's why conducting regular thermal imaging inspections and safety audits is crucial.
Before reaching the point of ignition, electrical equipment undergoes a temperature increase, appearing as red spots on the thermal imaging device. By performing these inspections, we can identify issues before they escalate into system failures or fires.
Thermal imaging to identify the following electrical faults:
Damaged switches
Faulty fuses
Loose connections
Faulty equipment
Upon completion of the audit, we will furnish you with a comprehensive report outlining our observations and recommendations for repairs or replacements. Additionally, we will engage in a discussion about the urgency of specific repairs, allowing you to prioritize based on your budgetary concerns.
Join The Electric Team
We're always looking for skilled, honest technicians to join our all-star team. Learn more and apply online today!
Satisfaction Guaranteed

Professional & Well Trained Technicians

Straight Forward Pricing

Longevity & Community Driven