PLC Programming
Reduce the Chances of Human Error with Automation
In an industrial setting, you might have assembly lines or powerful machinery linked to a single control panel. This panel could be a chaotic web of wires, all intended to supply electricity to your various machines and equipment. However, this setup can severely hamper efficiency. Instead of dealing with a jumble of wires connected to multiple motherboards within one control panel, consider opting for a Programmable Logic Controller, or PLC. These are digital computers specifically engineered and programmed to oversee and optimize manufacturing processes like assembly lines or robotic machinery. Besides managing these processes, they possess the intelligence to identify operational issues and guide you on how to resolve them. At Magic Valley Electric, our electricians are proficient in assisting any industrial facility with PLC programming.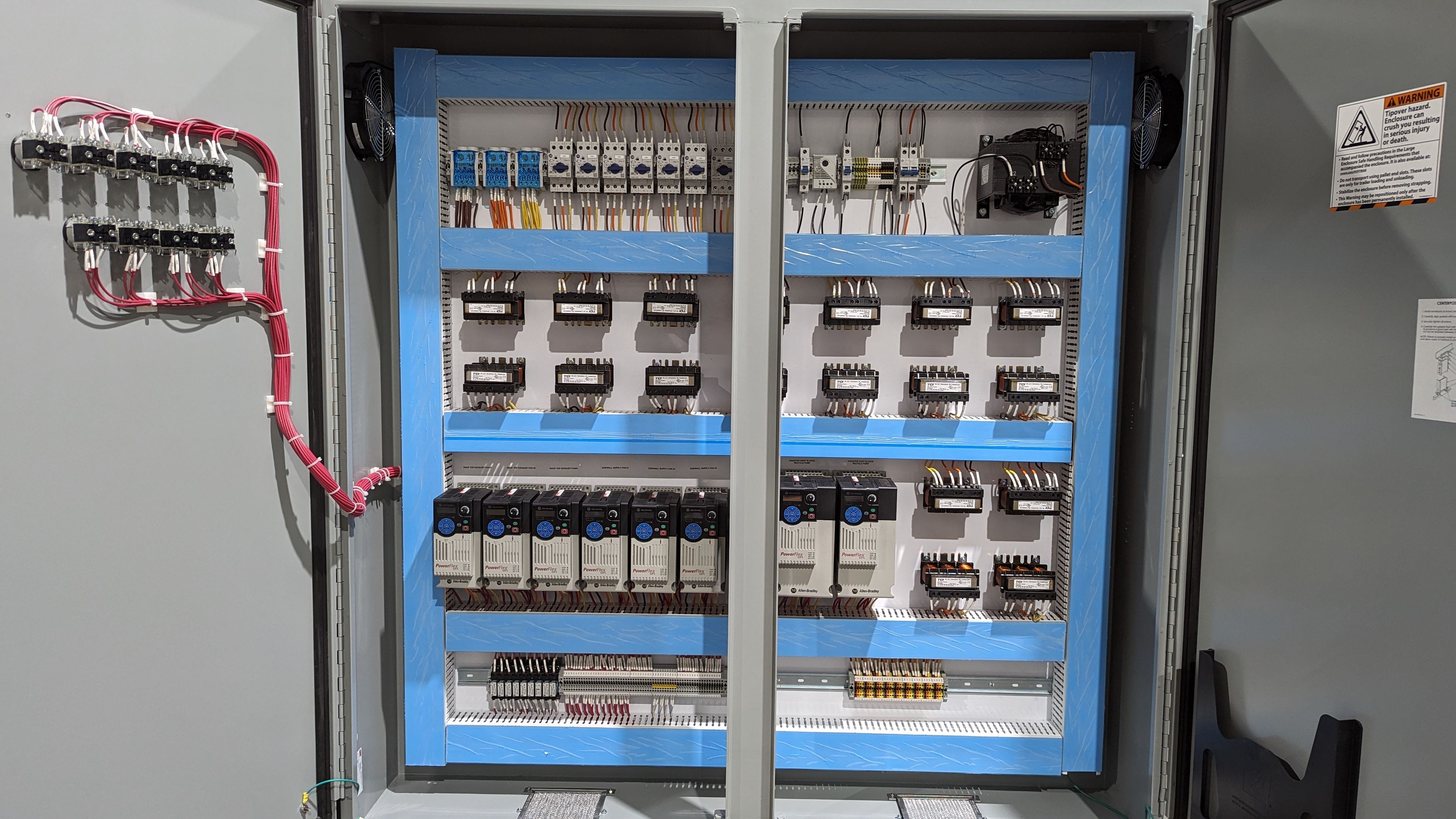 To get started, call (208) 795-3330. We assist customers throughout Southern Idaho, including the Magic Valley, Twin Falls, and the surrounding areas.
Why Not Just Use a Computer?
A Programmable Logic Controller, or PLC, functions much like a computer—it can receive, send, and process data. However, unlike regular computers, PLCs are specifically engineered to endure the harsh conditions of factory operations. Praised for their robust design, PLCs can withstand the heat, vibrations, and electrical disturbances commonly encountered in industrial environments. Due to their exceptional durability and adaptability, PLCs have lifespans ranging from 15 to 20 years. Furthermore, in the event of any issues with the PLC, you can proactively connect the program to another device, minimizing downtime effectively.
The Benefits of PLC Programming
For industrial facilities, optimizing all processes and safeguarding the bottom line is crucial. While the initial expense of a PLC unit and programming might appear high initially, the advantages greatly surpass the cost.
These benefits include:
Increased productivity: Let's say you have an assembly line designed to make tin cans. This line contains five different machines that are all connected to different motherboards that tell the machines what to do and count rotations. However, you can centralize all of this via PLC programming. This will enable you to set up the assembly line so that you don't have to unload them between steps, which will save time and increase productivity.
Increased safety: Now, more than ever before, there are more safety controllers in use in industrial settings. Anything from zone scanners to interlocking safety switches can be added to the PLC application to keep your workers out of harm's way.
Increased product quality: Because you reduce the chance of human error with PLC programming, product quality will be improved and consistent. As PLCs collect data, companies can carefully pinpoint errors, what's going well, and what needs to be improved.
Whether you require reprogramming for an existing PLC or seek to enhance production through automation, our skilled electricians at Magic Valley Electric are here to assist you. When you choose to collaborate with us, expect nothing less than an efficient and high-quality service tailored to your needs. With a track record of assisting industrial clients since 2013, we are eager to leverage our expertise for your benefit.
Join The Electric Team
We're always looking for skilled, honest technicians to join our all-star team. Learn more and apply online today!
Satisfaction Guaranteed

Professional & Well Trained Technicians

Straight Forward Pricing

Longevity & Community Driven