Magic Valley Agricultural Electrical Services
Our Technicians Have the Proper Tools & Safety Gear
Southern Idaho is home to many farms and dairies. Each of these rely on fully functioning electrical systems to operate irrigation systems, water pumps, automation controls, storage systems, and more. Equally important is an efficient lighting system, as farm work is not a traditional 9-5 job and agricultural workers need proper light in order to conduct daily business at any hour.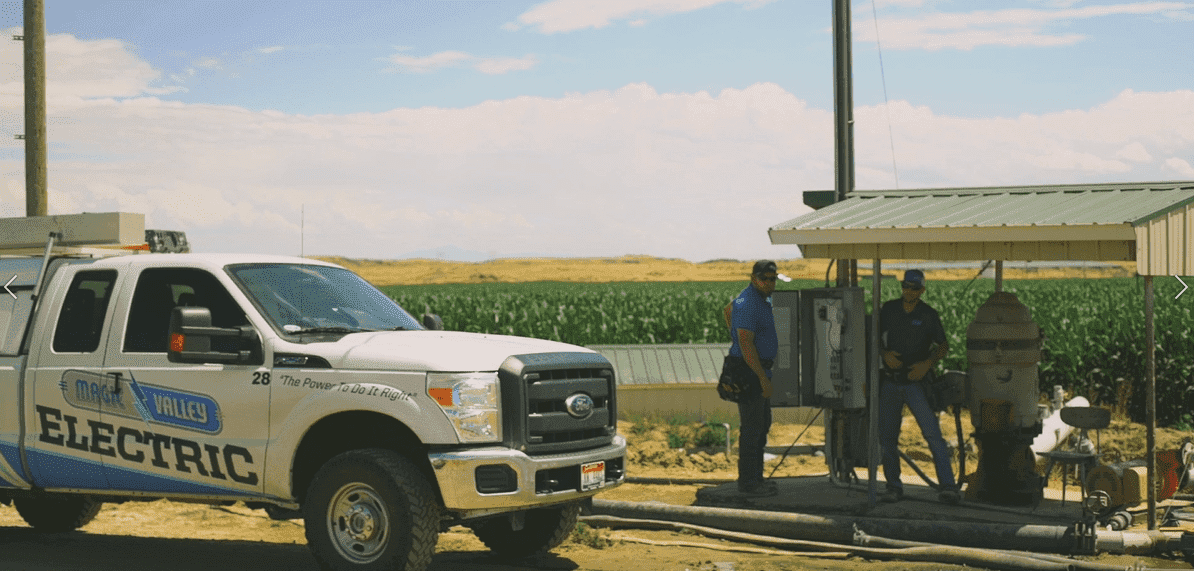 At Magic Valley Electric LLC, we partner with farms and dairies of any size to perform a wide array of agricultural electrical services in the Magic Valley, Twin Falls, and the surrounding areas. Our licensed and experienced technicians are experts when it comes to farm-related electric machinery and are determined to provide you with the installations, repairs, and maintenance you need to ensure your equipment is safe to operate and will run as efficiently as possible.
When you contact us, we'll communicate what's needed and the best solutions to ensure you're good to go. Give us a call at (208) 795-3330 today.
Services to Cover All Your Agricultural Electrical Needs
From upgrading your electrical system to one that is more cost-effective to operate to repairs when something is not working properly, our certified agricultural electricians are determined to get the job done right and restore some peace of mind.
Our agricultural electrical services in the Magic Valley and Twin Falls include:
We always arrive in fully stocked trucks with the proper tools and equipment necessary to complete any job quickly and efficiently. Additionally, we take the time to listen to you and fully understand your needs so that we can successfully work on even the most complex of agricultural electrical systems.
Why You Should Choose Magic Valley Electric LLC
Whether you're in need of repairs or you're looking to cut costs and upgrade to more efficient lighting, you can't afford to wait around all day for an electrician to show up. At Magic Valley Electric LLC, we understand that any interruption to your productivity is serious and can hurt your bottom line. That's why we are respectful of your schedule and will ensure that the project gets done on time and budget. All of our work comes with a one-year warranty so you can rest easy knowing that if something goes wrong, you just have to give us a call and we'll come fix it right away.
Further Reading
Reach out to us today by calling (208) 795-3330. We serve customers in both English and Spanish.
Join The Electric Team
We're always looking for skilled, honest technicians to join our all-star team. Learn more and apply online today!
Satisfaction Guaranteed

Professional & Well Trained Technicians

Straight Forward Pricing

Longevity & Community Driven